It is with such great excitement and honor that we share with you our freshly released 2022 Annual Report!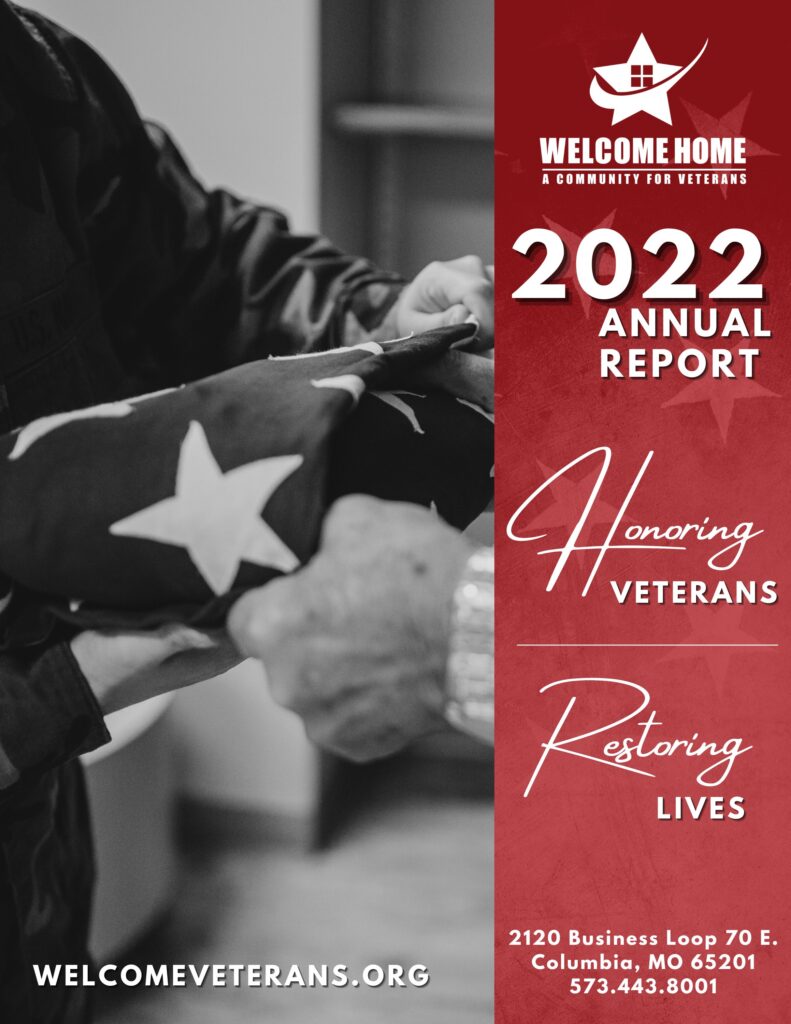 Please take a moment while reviewing the report to reflect on the impact and difference Welcome Home's mission continues to make in the lives of our nation's heroes, their families, and in the community. Year after year, we remain unwavering and passionate about providing the best care and resources to homeless and at-risk Veterans. 2022 was no exception. And it doesn't happen without all of YOU, our amazing, passionate friends and supporters!
Thank you for doing your part to help our honorable, worthy cause. Together, we will forge ahead and do our part to end Veteran homelessness.