Dedicated to Helping Veterans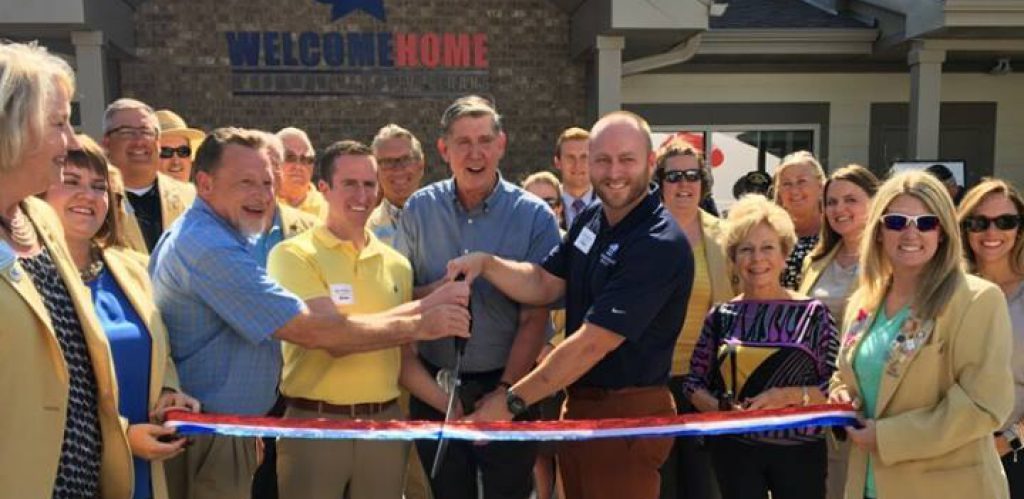 Welcome Home is dedicated to serving homeless and transitioning Veterans and their families, as well those at risk of becoming homeless. We value Veteran input and recognize the importance of Veterans assisting Veterans. 
The friendly and professional staff at Welcome Home does their best to make you feel comfortable and accepted. The Board of Directors donate their time and energy to assist in the activities of Welcome Home.
Welcome Home Board of Directors
Terry Roberts

 (USMC, Veteran) 

– President
Joseph Blanton (USA) – Vice President
Shelly Silvey – Secretary
Tanner Sutton – Treasurer
Ross Bridges (USMC, Veteran) – Past President
Dan Beckett

 (USMC, Veteran) – 

Board Member

Dr. Dale Fitch – Board Member

Lt. Col. Tery Donelson

 (USAF, Retired) 

– Board Member
James Chapman – Board Member
Robert Canine (USA, Veteran) – Board Member
Brad Stagg – Board Member
Jenny Lorenz-Rudkin – Board Member
Welcome Home Leadership Staff
Jonathan Jedlow, LCSW, Housing Programs Director
Robyn "Star" Cathcart, Operations Director
Megan Sievers, Development Director
Kim March, Finance Director
"Without my family network, I might have been subject to homelessness when I got home from Iraq. I serve other Veterans at Welcome Home so I can be part of that 'family support for my brothers and sisters who are less fortunate." 

– Ross Bridges, Marine Corps Veteran & Welcome Home Board Member