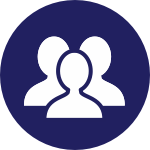 Are you passionate about "rallying the troops" and giving back to Veterans? Then we'd love to join forces with you to fundraise for Welcome Home!
We are honored to have many members of the community reach out with an interest to host a fundraising event to honor Veterans and help restore their lives. Your efforts can be as simple, or elaborate, as you'd like! 
In fact, we're excited to share examples of fundraising efforts some of our patriotic friends have hosted. 
One of these ideas might inspire your efforts: 
Dress-down days at work: $5 donation to Welcome Home and you can wear jeans every Friday during Military Appreciation Month (May). You can pass out Welcome Home flyers to all employees and start a "Honoring Veterans" wall at the office for participating employees to honor family members/friends who have served. 

Neighborhood raffle: Identify a neat prize, or a few neat prizes, people would love to own. Distribute a flyer or send email to all members of your neighborhood letting them know about the raffle and Welcome Home. Then, sell raffle tickets 1 for $1 or 6 for $5; draw the ticket on a designated day and notify the neighborhood who the winner is and how much money was raised for our Veterans. Get your kids involved. Who can say no to kids? 

"Crush It" for Veterans: Our 3rd grade friend, Auggie, started an effort collecting cans, crushing them, then recycling to support Veterans in need. He gives 100% of the proceeds to Welcome Home and posts updates on his Facebook campaign page to keep supporters and the community informed. Join Auggie by collecting cans and following his efforts here.



Community Yard Sale: They say that one man's trash is another man's treasure. You can put this saying to the test and host a yard or garage sale to help raise funds and awareness for Veterans in need. You don't just have to sell your stuff, though! Make it a community event and invite your friends and family to join. 
Facebook Fundraiser: Create a fundraiser for your birthday, in memory of a loved one, or just because through Welcome Home's Facebook page. You can set a specific goal and use the power of social media to inspire support from people in your network. It's super easy! The funds raised go directly to Welcome Home's bank account and the donor receives a receipt from Facebook. 

Trivia or Bingo Night: $25 donation for a fun time, for a good cause. Find a venue willing to donate the space (local community center, restaurant, friend's house, etc.). Create or purchase materials to play and a fun invitation to send to family, friends, and colleagues. You can even consider collecting a few silent auction items for people to bid on in between rounds!



End Veteran Homelessness Giving Envelope : Buy a pack of 100 envelopes and number each one ($1 through $100). Then, hang them on a cork board in a central location. Add a military or red, white and blue theme, too. People who want to donate choose an envelope and give the amount listed on the envelope. With just 100 envelopes and the generosity of your friends and family members, you can raise over $5,000 with this fundraiser! 

BBQ or Cookout: For $10 a plate guests can fill their bellies while changing the lives of Veterans. Make it a red, white and blue or military theme, play good music, have fun games handy, and donation buckets at the tables.
If you are ready to learn more about fundraising in partnership with Welcome Home, please contact our Fundraising & Development Supervisor, Michelle Vogt at [email protected] to get started!