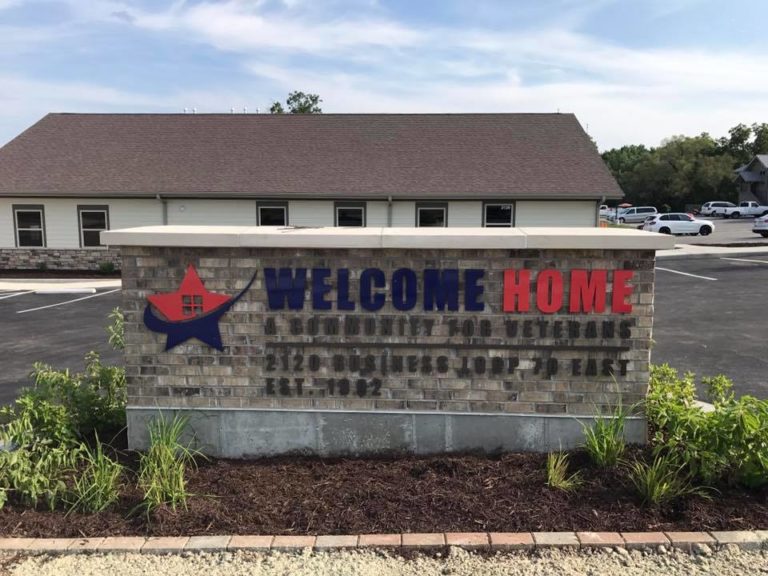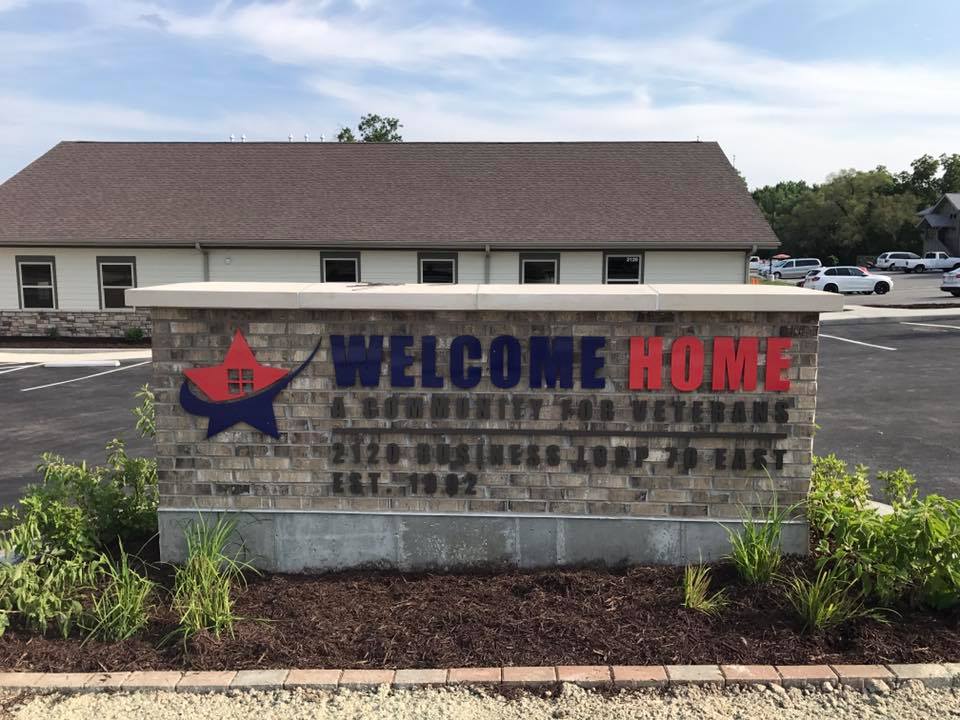 Program for Homeless Veterans and Families 
The Welcome Home facility is located on Columbia's Veterans Campus. The campus is home to our new transitional shelter and community area. We share Veterans Campus with Patriot Place, public housing apartments for Veterans, and Patriot Park.
More than just a shelter, we provide 32 transitional housing rooms, with 34 beds, for homeless Veterans and families, including a separate corridor for female Veterans.
This facility was designed to help Veterans build a strong foundation for the future—giving them a chance to escape the hardship of homelessness. Our goal is to empower Veterans to get back on their feet and prepare to take the next steps toward living the lives they deserve.
Shelter Features Include: 
Private corridor for female Veterans
Flexible space for families 
ADA-accessible rooms and facility entrances
Commercial-grade kitchen
Community-style dining and recreation room 
Comfortable lounge area
Business-equipped computer lab
Laundry facilities 
Outdoor patio, walking trails and garden
GET HELP
If you, or someone you know, are homeless, or in danger of becoming homeless, please contact our office at 
573-443-8001
 to schedule an interview or contact us by clicking on the "Get Help Now" button.