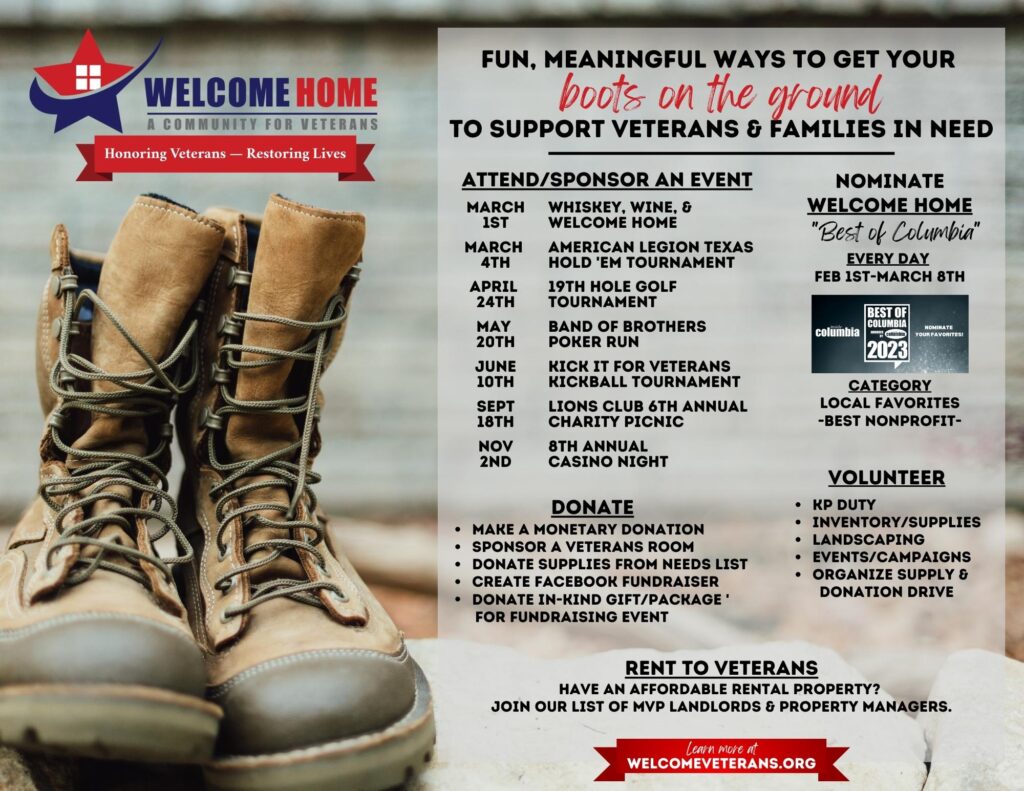 Join the movement to end Veteran homelessness and learn about the different ways you can get involved. Thank you for helping us better serve Veterans in need.
Are you a landlord or property manager and interested in renting to Veterans? Please contact us at [email protected] to join our MVP list of incredible affordable housing partners!
More than 450 Veterans are homeless in the state of Missouri. Unacceptable in our eyes. Welcome Home is a non-profit organization taking action to end Veteran homelessness. 
But, we can't do it alone! 
With your support we are able to provide more than just shelter and services to Veterans. We provide a secure and stable community Veterans can call 'home.' Our community for Veterans is well-equipped with the critical resources and professional staff necessary to offer both practical and emotional support to area Veterans. Welcome Home builds community among our Veterans, as well as with partners and advocates throughout the state of Missouri and nation. 
With your generous gift you will help provide direct assistance to homeless and at-risk Veterans, as well as their families. Will you help us honor Veterans and restore their lives? 
If you or your organization are interested in supporting our deserving heroes, please consider a tax-deductible donation today!