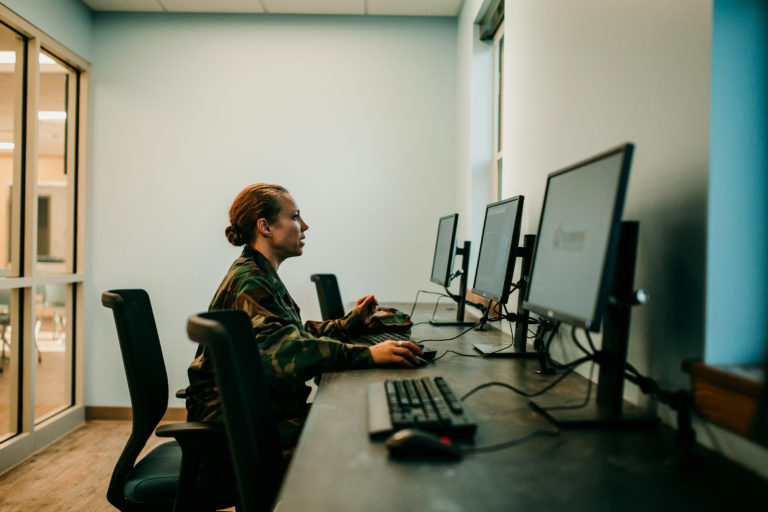 Employment Readiness and Support for Veterans
A key part of our mission, beyond housing, is to help Veterans get back into the workforce and find meaningful employment. Through direct training, collaborations, job fairs , in-house curriculum and thoughtful strategies, we provide long-term support to help Veterans identify and maintain employment. 
Program Features: 
Provide job readiness training, including resume and interview prep
Maintain strong support network with area employers to connect Veterans with meaningful employment 
Secure training opportunities and job placement assistance 
VETS Work Eligibility: 
In order to be eligible to enroll in the VETS Work program you must be a Veteran of the United States Armed Forces.
Are you an employer ready to hire Veterans? 
There are many benefits as an employer to hire Veterans. If you are interested in learning more about teaming up to sponsor our VETS Work program and hire qualified, enthusiastic Veterans, please contact our VETS Work Manager, Angela Percival at apercival@welcomeveterans.org.