December 1, 2022

-

December 31, 2022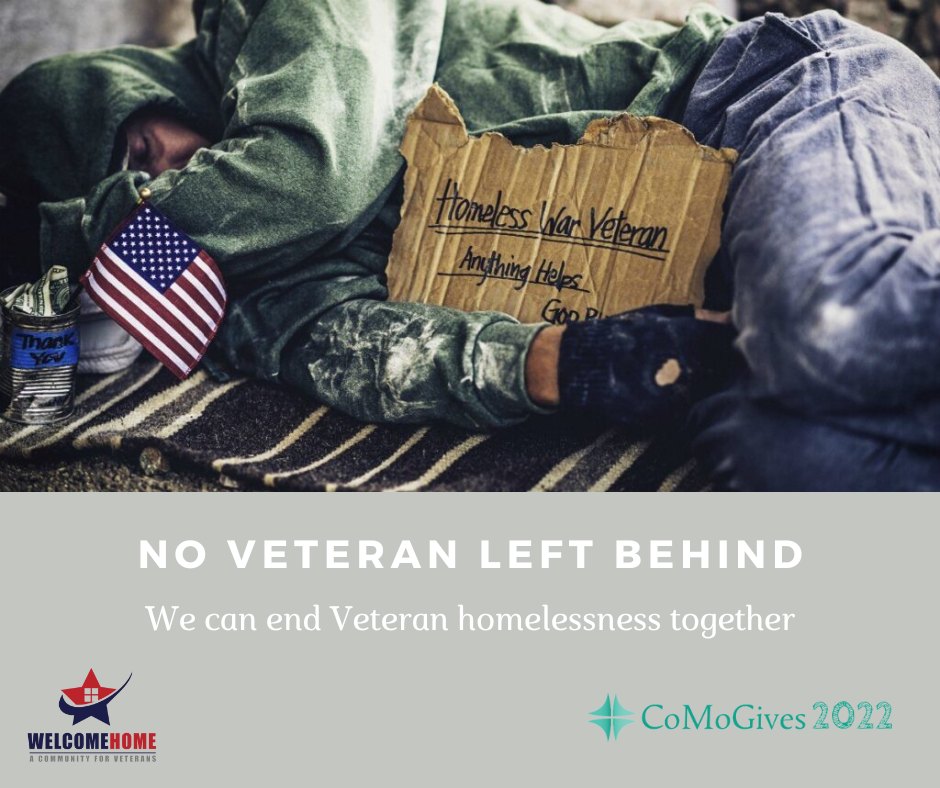 CoMoGives Campaign is an annual online fundraiser that supports 153 high-impact nonprofits in Columbia and Mid-Missouri, including Welcome Home: A Community for Veterans. 
Donors can make a single donation, recurring donation, and share the opportunity with friends and family. It's an excellent way to GIVE this holiday season and support Welcome Home before the end of the year!
Those who have served have given us the ultimate gift, the gift of our freedom. Give back to our Veterans this holiday season with a gift to Welcome Home. Your donation helps provide a proper 'welcome home' for some of our nation's most vulnerable heroes. Please help make this season bright for those who have served by making a gift at CoMoGives.
https://comogives.com/product/welcome-home-5
#No1LeftBehind #homelessveterans #ACommunityForVeterans