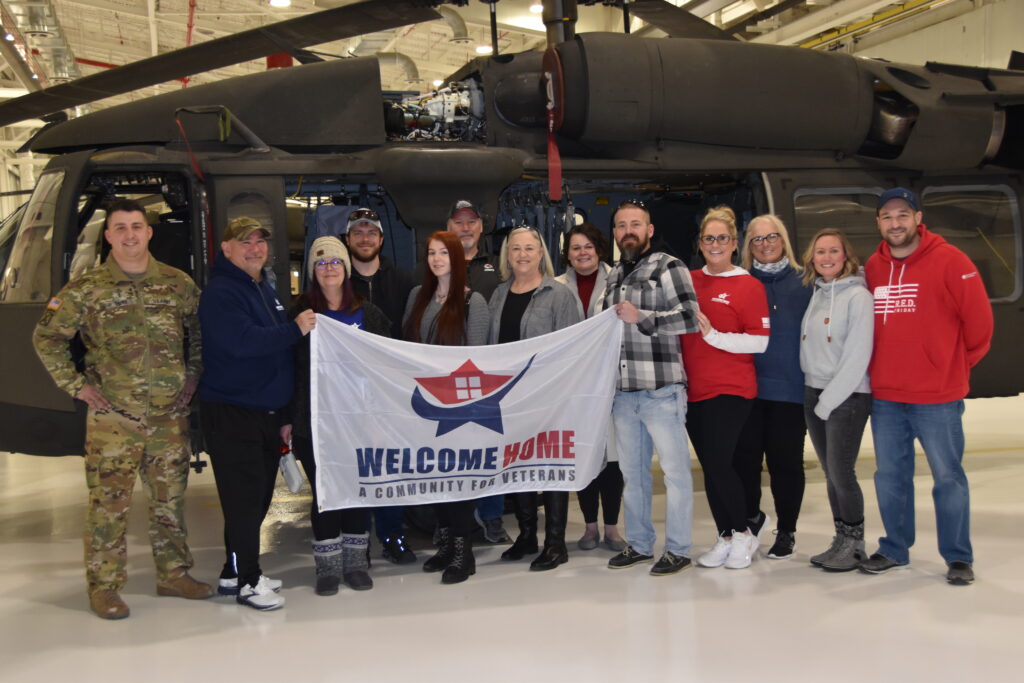 PICTURED: CW3 Emry; SSG Tim Scott (WH Operations Supervisor); Tammy Scott (WH Permanent Housing Program Coordinator); VIP Guests: Tanner Lusk, Mallory McCoy, George McCoy, and Carol McCoy (Veteran); Jennifer Sticken (WH Board Member); Keegan Sievers (Veteran and Donor); Megan Sievers (WH Executive Director); Christi Burwell (Donor and Photographer); Michelle Benke (Veterans United Foundation); Corey Benke (Veteran). 
We want to thank

Whiteman Air Force Base

, and all the honorable Airmen and Soldiers, who so kindly hosted our group for one unforgettable day. The tour included a viewing of the Air Force 442nd Fighter Wing, Army's 1-135th Assault Helicopter BN, and the Minuteman Missile Control Center, Oscar I. Our VIP guests also had the opportunity to experience the A-10 Flight Simulation Lab!! This day was about education, history, perspective, and most important, gratitude. On many occasions the military members would thank us, Welcome Home, for what we are doing for their brothers and sisters. Meanwhile, our appreciation ran equally as deep for the service these men and women carry out to afford us the opportunity to help Veterans in need. We will forever remember this day and look forward to going back for another tour soon.