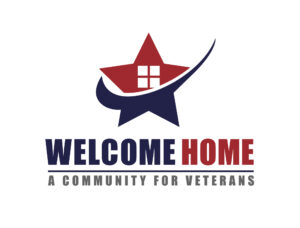 FOR IMMEDIATE RELEASE                                                 
Thursday, November 11, 2021
For more information contact:
Megan Sievers, Executive Director
[email protected]
(573) 228-2400
(Columbia, MO) – In honor of September 11th and our nation's military heroes, the Sigma Nu Fraternity at the University of Missouri hosted "Sigmapalooza," a benefit concert featuring Hippie Sabotage at The Blue Note on Saturday, September 11, 2021. 100% of concert proceeds benefitted Welcome Home: A Community for Veterans and their Veteran programs and services.
After many months of planning and preparing, the Sigma Nu 9/11 benefit concert was a huge success, raising $21,530.08 for Welcome Home, a nonprofit Veteran charity in Columbia, MO.
"Over a year ago, during the pandemic this all started with an idea. Seeing that idea turn into reality after facing many challenges during the process was one of the most stunning moments of my life," said Parker Rockholm, Outgoing Social Chair. "I still can't believe that we sold out a show at The Blue Note, with a total of 850 guests. This was and (hopefully) will continue to be the biggest philanthropy event that Mizzou fraternities are a part of, and I am proud to have organized this event with the help of my brothers of Sigma Nu, and support of other Mizzou students."  
With 2,688 members since their local founding in 1886, Rho Chapter of Sigma Nu Fraternity has an extensive history at the University of Missouri. Their core values are love, honor, and truth, and their vision is excelling with honor. Fundamentally, they emphasize their commitment to academic excellence and leadership development. Their Chapter prepares its members for a successful and enjoyable college experience and forms bonds that last long after graduation.
Megan Sievers, Welcome Home's Executive Director, said, "We have been so deeply moved by the efforts of Sigma Nu, The Blue Note, and all those who came together to make this special benefit concert possible. It's always such a humbling feeling to see others in the community care so deeply for the mission to end Veteran homelessness. These guys displayed love, compassion, and honor with this incredible effort, and for that we are very grateful."
Welcome Home, Inc. is a non-profit Transitional Shelter and Supportive Services Center serving Veterans exclusively in Mid-Missouri since 1992. Welcome Home works to honor Veterans and restore lives with a vision to end Veteran homelessness.  Learn more at WelcomeVeterans.org.
 -WHI-