Rock Bridge Lions Club "Charity Picnic" Benefiting Welcome Home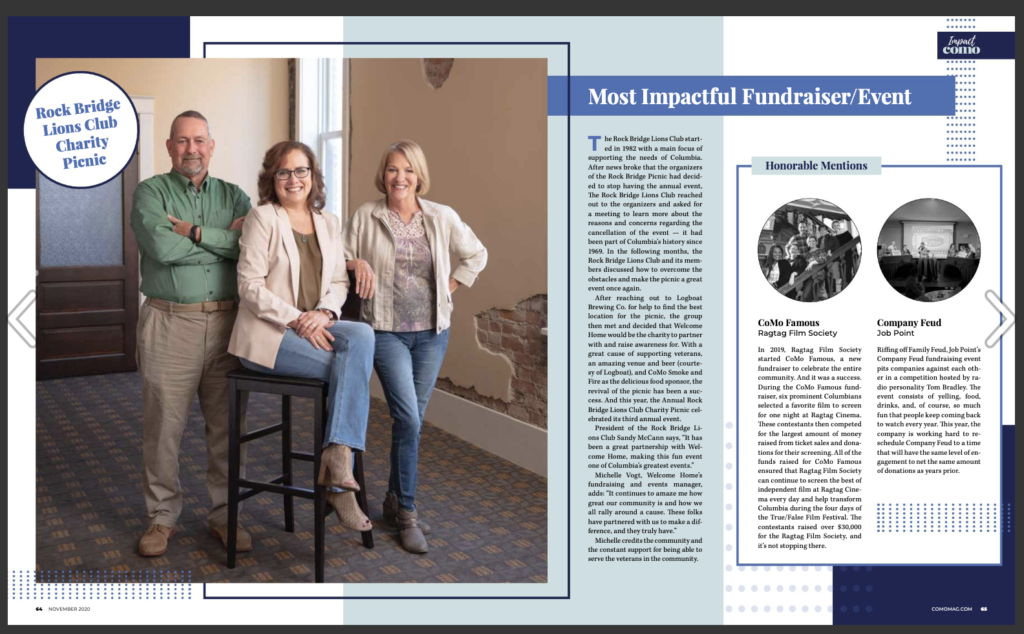 We'd like to say a huge thank you to COMO Magazine and Impact Como for the humbling recognition. The annual Rock Bridge Lions Club Charity Picnic is one of our favorite events and it's because the community goes above and beyond for Welcome Home's mission and the Veterans we serve. 
A special thank you to our partners: The Giving Branch (Presenting Sponsor), Logboat, Veterans United, Dunafon Enterprises, Columbia Orthopaedic Group, Achieve Balance Chiropractic, Joe Machens, Vessell Bridges Murphy Law, Walmart, Major Brands, CoMo Smoke & Fire, TIG Advisors, Chapman Heating & Cooling, Liberty Family Medicine, Calvin Street Band, Pepsi Co., Hyvee, 43Tc, First State Community Bank, Hulett, Outdoor Occasions, Cottone Wealth Management, and so many others, for such deep generosity.